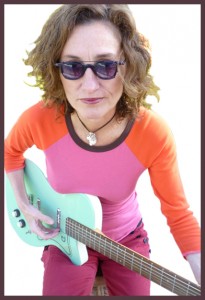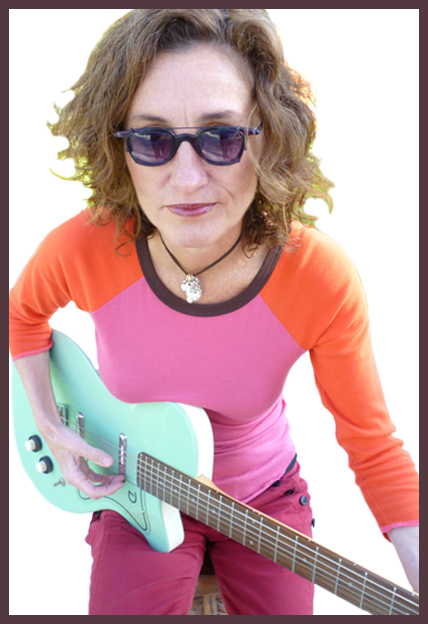 Kelley Ryan
In 1996 HighTone Records released my first record, YOU WIN THE BRIDE. I went by the name astroPuppees. I produced, sang, wrote and played pretty much the entire record by myself. HighTone also released the next astroPuppees disc, PET, in 1998. I then released three more, LITTLE CHICK TSUNAMI, SUGAR BEAT and LOST VALENTINES (digital only) on my own Manatee label. On these first records I recorded and co-wrote with various wonderful musicians such as: JESSE VALENZUELA (Gin Blossoms), MARSHALL CRENSHAW, DON DIXON, MARTI JONES, RACHEL HADEN (That Dog), BILL DEMAIN & AMY RIGBY.
My songs have been featured on a few compilation and collection albums including: Yuletunes, Shoe Fetish: A Tribute to Shoes & Bob Harris Presents: Vol 5. (A complete list of my covers and co-writes, as well as Film and television uses, is posted below).
In 2010 I decided to shed my astroPuppees moniker and recorded TWIST under my own name, Kelley Ryan. Co-produced with Don Dixon (who also played bass), Marti Jones assisting on vocals and Jim Brock with his magical percussion, it seemed a more personal..less poppy…more grown up record. I enlisted the talent of yet another wonderful musician friend of mine, Van Dyke Parks, to arrange strings on two of the tracks. While I love all the early astroPuppees records, TWIST seemed to take a large step into another musical realm for me.
I followed that up, in late 2012, with my latest effort, COCKTAILS. It's a logical extension to TWIST using Dixon and Jones and Brock again for support. Major beautiful support.
I am featured on two tribute records released in 2014. One being Beyond Belief: A Tribute to Elvis Costello, where I covered "Monkey To Man" and the other, The Del Shannon Tribute: Songwriter Vol. 1, where I covered "Drop Down And Get Me".
In 2014 Don Dixon and I co-produced a record for Marti Jones', YOUR NOT THE BOSSA ME, a bossa-nova flavored disc of original tunes. I got a taste of the tour as they asked me to join them playing places such as The 30-A Festival, Mountain Stage and Recorded a live session for Mike Marrone on Sirius XM's  The Loft.
I wrote the theme song for a brand new Amazon Prime show called "HOUSE POOR" that came out earlier this summer 2016.
I am releasing my 3rd record, TELESCOPE, January 6th 2017. I am joined once again by Marti Jones, Don Dixon, Jim Brock and now the amazing Jon Thornton.
I split my time between my studios in Cork, Ireland and Palm Springs, California writing and recording like a mad-woman. You can see videos of many of my songs on my youTube channel which is:
http://www.youtube.com/user/kelleypie1
Visit my website which is:
Or you can be my friend on facebook.
MEDIA QUERIES..for CDs, interviews and other information please contact Jamie Monagan at: cocktailsbykelley@gmail.com